Technical details of our products

Our products are for 100 percent pure ANSI C-Source.
Our products are for 100 percent our sources.

The advantages are obvious:

Computer-independence
Speediness
Guaranteed future, ANSI-C is spread worldwide and is the basis for many other languages.
Standard
Unlimited big developer community.
Excellent GNU compiler.
Portability
The price-performance ratio is very good.
The complete knowledge is in one hand.
Competence and expressiveness.
Further development and collaboration with the user.
Partly Open Source.
Excellent adaptivity.
Many advantages more.

Our products are certificated for actual OpenSuSE.
Our 64 bit serie is certified for actual OpenSuSE x86_64.


Our products are certificated for actual Red Hat Enterprise Linux Desktop.
Pass on the exact version of your used OS when ordering.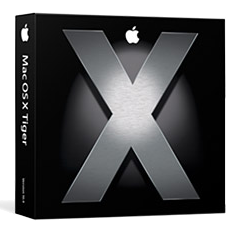 Our complete products are ready for use for LINUX as well as for Apple Macintosh OSX.

We supply for Intel as well as for the PPC central processing units.
Our products use the GNU / Gcc compiler and the X11 basic system.
These basis libraries are available on nearly every computer platform.
This is used by the Apple Macintosh computers.
Pass on the exact version of your used OS when ordering.

What is LINUX?

The ARCAD Systemhaus created as the first software house worldwide special solutions for ERP, production, financial accounting as well as other departments for LINUX.

Linux (or also GNU / Linux, see GNU / Linux-naming rights) is a free and platform-independent multi-user computer operation system whichis similar to Unix.
Linux was used for the first time in 1991 after the publication of the first LINUX kernel by Linus Torvalds.

The of different parts consisting operating system is today developed by software developers who co-operate worldwide.

The areas of application of Linux vary strongly and, among the rest, enclose the use of desktop computers, servers, mobile phones, routers, multimedia-end devices and supercomputers.

Linux is inserted on many computers and servers worldwide in nearly all ranges of the computer technology.

Examples of it are the servers of Wikipedia and those of the search engine operator Google.